Dow plunges 1,600 points at lows, marks worst intraday point drop in history, on computer-driven selling
The Dow Jones Industrial Average fell nearly 1,600 points at its lows on Monday, after a period of selling accelerated sharply heading into the close of the session. Amplifying the slump was computer-programmed trade set to dump shares at certain levels. According to traders, the Dow DJIA, -4.60% was set to trigger trades once it fell below 25,000 and 24,000, for example, and 2,700 for the S&P 500SPX, -4.10% The S&P 500 finished the session off 113 points, or 3.9% at 2,648, the Nasdaq Composite Index COMP, -3.78% ended down 273 points, or 3.8%, at 6.967. The Dow, meanwhile, shed as much as 1,597 points at its low, and closed out the session 1,175 points, or 4.6%, down at 24,345.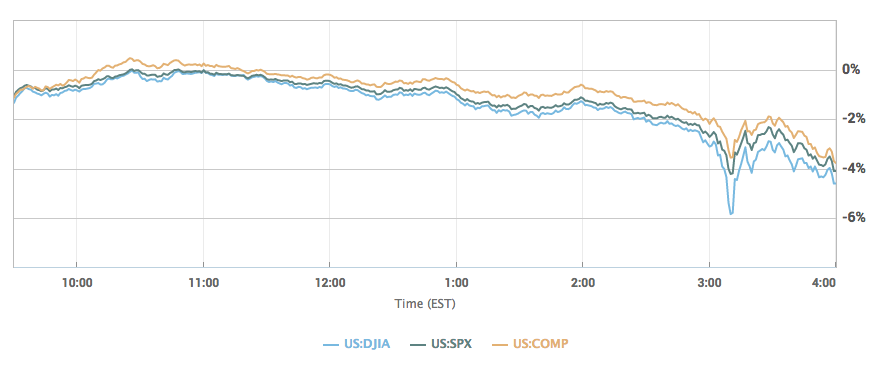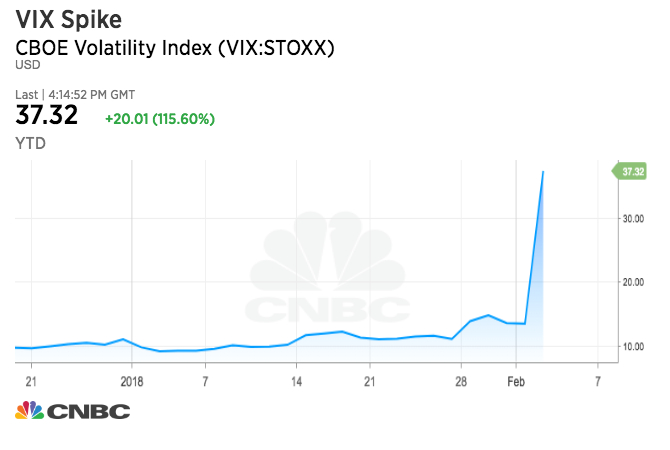 The VIX, which measures the fear and volatility of the market, spiked to 37.22. The largest spike since 2011. Correction is among us, good for high quality investors. Bad for us in the middle!